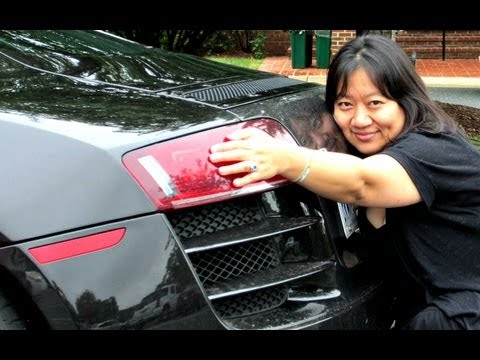 #wantanR8
According to a blog on Quattro World, an independent Audi enthusiast website, Audi has done something very clever with social media. Only, you wouldn't know about it unless you saw it early this morning, because the site has died under the sheer volume of traffic the article received.
The blog, which alleges that Audi was the very first company in the world to start using hashtags in its ads, goes on to say that a user – Julie McCoy – came up with the hashtag #wantanR8 and in response, Audi gave her the keys to a V10 Audi R8 for a day.

Spotting a good opportunity to keep it going, Audi will now be giving more users the chance to win an R8 for a day, by asking them to Tweet a "clever" Tweet (not sure what that means), including the #wantanR8 hashtag (as well as @Audi) in the Tweet.

Audi has effectively used people that love the brand and products to do all the hard work for them – with the independent Quattro World banging the drum on its behalf. At last check, the hashtag has been mentioned more than 2,000 times in the last 24 hours – admittedly, the majority of Tweets including it are simply people Tweeting about this campaign, but it'll be an interesting one to keep an eye on. Top PR.

I just spotted that Audi has paid for the hashtag to be a promoted trend, today, also, tying it all up nicely.

Thanks to Sharon Chan for emailing with this one and the countless Twitter mentions that flooded my feed throughout Wednesday morning!
via Audi win this weeks Good PR award, while Ed Miliband and Facebook gets a #fail – Good and Bad PR – PRmoment.