Written by: Donny Nordlicht [G+] on January 23 2012 2:00
Mercedes-Benz is already planning on appealing to technophiles with its third-generation A-Class by equipping it with numerous high-end gadgets. However, to help tease the car before it debut at the Geneva Motor Show in March, the three-pointed star is letting loose a number of prototypes wrapped in QR codes as camouflage.
Previewed in the video below is one of the QR-covered hatchbacks. Starting next month, the free A-Class QR-Trophy application will be available for iPhone and Android users; those who download the app are encouraged to seek out the cars and snap all of the different QR codes. Those that do can win a trip for two to the car's reveal in Geneva in March.
The 56-second-long video also gives us a decent look at what the next A-Class will look like. Gone is the upright, egg-shaped look of the previous two generations; the A now has the look of a more traditional hatchback, similar in bodystyle to the Audi A3 or BMW 1 Series. An arcing window line that runs close to the roof gives visual interest to the profile.
The new A-Class will be the first car to come to the U.S. on Mercedes' new MFA front-wheel drive platform. The production car was previewed at last year's New York Auto Show by the Concept A-Class, which was powered by a 2.0-liter turbocharged and direct-injected four-cylinder good for 210 hp. Expect to see a plethora of engine options in Europe, even though most cars destined for our market will likely use the same 1.8-liter turbo-four as the 2012 C250. It's also been reported that AMG has been working on a 340-hp model, equipped with a twin-scroll turbocharged I-4, a seven-speed dual-clutch transmission, and 4Matic all-wheel drive.
Check out the video below for the tease of the A-Class before its Geneva review, and keep your eyes peeled for any cars covered in QR codes.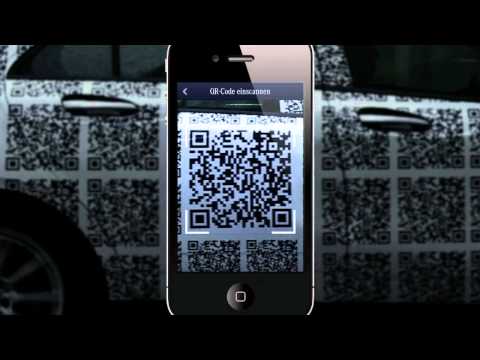 Read more: http://wot.motortrend.com/video-find-mercedes-benz-wraps-next-a-class-in-qr-codes-for-camo-160483.html#ixzz1reWm8Yzr