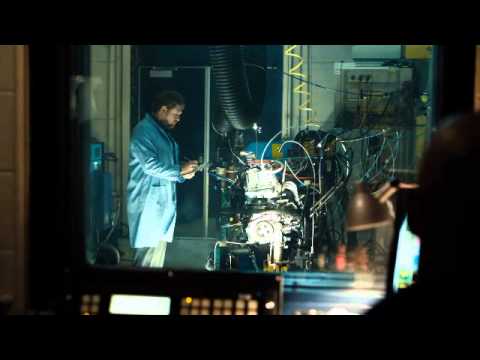 (Reuters) – Chrysler is launching a multimedia advertising campaign for its Dodge Dart compact sedan with a fast-moving 90-second television spot to be shown during Tuesday night's Major League Baseball All-Star Game.
The No. 3 U.S. automaker has much riding on the success of the Dart, the first vehicle designed and engineered jointly by Chrysler and its Italian parent, Fiat SpA.
The Dart platform will underpin all future compact cars, sedans and crossovers for Chrysler and will eventually be used for 2 million vehicles annually, the automaker has said. The Dart began arriving at some U.S. dealerships last month.
Chrysler produced its original Dart from 1960 to 1976. The new version is "the most important launch for us this year," Olivier Francois, head of marketing for Chrysler Group, told Reuters in an interview. He also called it "the first new baby of the Chrysler-Fiat collaboration."
Fiat took over management control of Chrysler after the American automaker's bankruptcy in 2009 and is now its majority owner.
The budget for the ad campaign is undisclosed. The TV ad was developed by Wieden+Kennedy – the same ad agency that produced Chrysler's high-profile Super Bowl commercial starring actor and director Clint Eastwood earlier this year.
The Dart commercial takes a humorous look at the process of making a new car, from the first drawings to turning out different prototypes to unveiling the finished product.
It features a Jay-Z and Kanye West song, "No Church in the Wild," from their 2011 "Watch the Throne" album, and a brief appearance by quarterback Tom Brady of the National Football League's New England Patriots.
Francois said the ad seeks to "stand out in a crowded field" as have the Super Bowl commercials of the past two years that featured Eastwood and rapper Eminem.
"The compact car segment in America is kind of known to be very bland, anonymous, vanilla. We had to stand out in this very commoditized segment," Francois said.
Lincoln Merrihew, vice president, transportation, at market research firm Compete Inc, said Chrysler and Dodge will now have to live up to claims made in the commercial, or risk turning off consumers when the Dart hits showrooms in large numbers by September.
"They are talking about power and performance and about it being a revolutionary car," Merrihew said. "The key question is, will the car deliver on the advertising?"
Consumers will want to "see a Dart that is as revolutionary as the ads are implying," he said.
After its debut, the commercial will be edited into 60-second and 30-second versions. The 60-second spots will be shown at movie theaters in late July and August as Chrysler hopes to capitalize on interest in summer blockbuster films, said Francois.
Chrysler will also promote the Dart at this year's comic book and popular arts convention, Comic-Con International, and on Viacom Inc's cable channels including Comedy Central, Spike and MTV.
The marketing campaign will also include social media efforts intended to create buzz among young car buyers.
"The big blast comes in September for marketing," said Francois.
Other automakers are also enlivening their compact offerings, generally aimed at young, first-time car buyers and also baby boomers whose children have grown and are once again considering smaller cars.
In the first half of this year, the top compact cars by sales were, in order, the Honda Motor Co Civic, Toyota Motor Corp Corolla, Ford Motor Co Focus, General Motors Co Chevrolet Cruze, Hyundai Motor Co Elantra and the Nissan Motor Co Sentra.
"I like the (Dart) ad. It's a nice blend of entertaining and informative," said Brad Adgate, senior vice president for research for Horizon Media. "It's something different and fast-paced. It should work better in cinema advertising and online with a younger audience than broadcast TV."
The base price for the Dart is $16,000, before destination charges and options are added.