Quickly pivoting from Olympics sponsorship, BMW is now seeking "Likes" for Donation$ to Restore America's Parks via a X1 Road Trip.
The BMW X1 Will Drive Cross Country Posting Pictures of Outdoor Places We Love. For Every Facebook Like, BMW Donates a $1
BMW of North America today launched the 'X1 Restore the Outdoors' social media program in Seattle, WA which will run through September 10 in New York City. X1 Restore the Outdoors is a social good program that gives back to the outdoor places we love including parks, beaches, forests and recreational locations across the country.
The X1 will travel through the United States for two and half weeks, stopping at 12 predetermined locations. Drivers will take an Instagram photo at each stop and share it at the Restore the Outdoors Facebook page. For every "Like" the photo receives, BMW will donate one dollar back to that location – up to $10,000 for each location. You give a like, BMW donates a buck.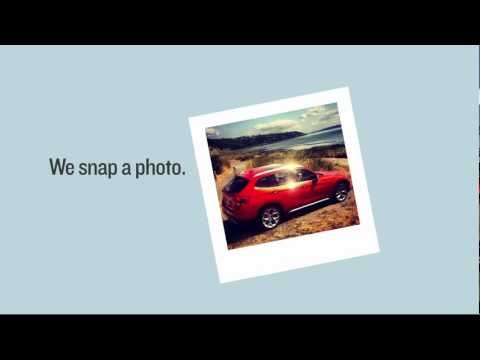 "So many people want to give back to our local communities and help protect and restore our natural habitat, but either don't have the time or don't know how best to contribute," said Trudy Hardy, Manager, BMW Marketing Communications and Consumer Events. "With the X1 Restore the Outdoors program and the help of our fans, we can give back to some of the places we love, with a simple 'Like'."